indiana-illinois-michigan-party-tent-rentals
NWI TENTS AND EVENTS
Specializing In Graduation, Corporate, Fair, Festival, and Wedding Tent Rentals
Indiana Tent Rentals
.
Northwest Indiana Tents and Events, formerly known as Steele's Tent Rentals, is a family owned and operated business in Valparaiso, In. KC Koeppen and his wife Charity have been in the tent and events industry for over 24 years, and purchased Steele's Tent Rentals in 2006.
Steele's Amusements is where it all began in 1948! The Steele family began their adventure and succeeded in becoming a staple in the community and well-known in North America's Amusement Industry.
The Steele family retired the Amusement side of the business in 1978 and Steele's Tent Rentals was born! The Steele family continued their legacy with the tent rentals until 1995. Dan Rice, KC's cousin, worked for the Steele family and in 1995 purchased the family business and began the next Chapter of Steele's Tent Rentals.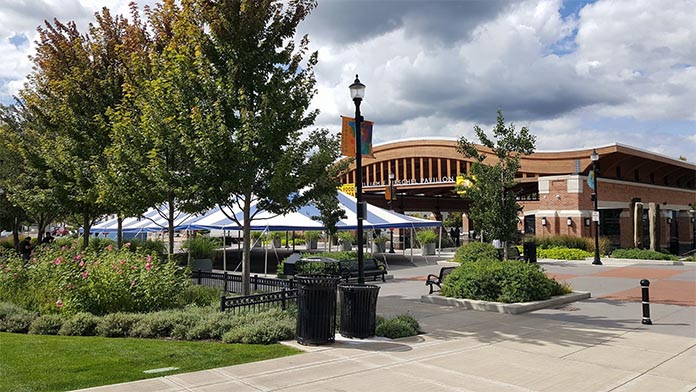 Dan added some chairs and tables to the inventory and continued its success for 10 years. KC began working for Dan in 1996 and continued to learn all parts of the business and loved seeing the setup of parties and events! Charity and KC met and started dating during the summer of 2003 and shortly after Charity began her tent career.
After 10 years working for Steele's Tent Rentals, Dan gave KC the opportunity to purchase the company. With love for the outdoors, a want to create a legacy of his own, and entrepreneurial spirit KC immediately jumped at the opportunity to own and operate a business he is passionate about. After KC & Charity purchased Steele's Tent Rentals, they had some work to do, but didn't know it yet.
They spent the first few years trying to figure it all out, run a small business, raise a family, working full time at other jobs, employees to train, tents to clean, customers to keep happy, etc, etc. After making it through the recession in 2008, they set some goals.
1.To be the best in Customer Service
2. Increase Quality
3. Grow the company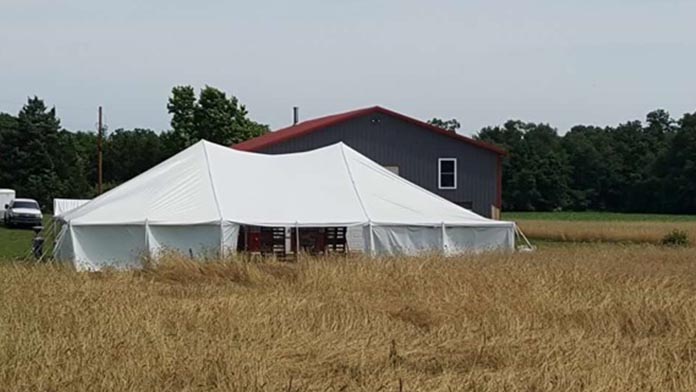 Over the last 12 years, the Koeppen's have been blessed to see the growth before their eyes. Blood, Sweat, and Tears go a long way. In that span they purchased over 18,000 square feet of new tents, over 700 new chairs, 50 new tables and hundreds of feet of new sidewall just to start.
They then purchased the entire business of Northern Indiana Tents and the inventory from 2 other rental companies that closed. After seeing a dramatic increase in business, they decided to change the name to fit the Region. Same family same values new name NWI Tents & Events was born in 2018.
Today NWI Tents has the largest inventory of tents in Northwest Indiana, provides the best customer service around, and has become a name in the community of Porter County and beyond.
Outdoor & Indoor Event Rentals
.
Summer in the Midwest is the prime outdoor party time. There are graduation parties, weddings, birthdays, showers, and summer cookouts. Tired of searching for the perfect venue or whose garage or basement is big enough? Rent a tent and host any party you want in your own backyard!
We have all the items needed to make it epic! Outdoor venues create a memorable experience that will last a lifetime! We still get compliments to this day about our tented wedding and its decor. When summer is over, the life events still happen for 3 more seasons. We provide the heat and the sidewalls to make that outdoor event as comfortable as an indoor event.
Weather can be unpredictable and sometimes we want more control. So an indoor event is a better option for many, and that's okay. We can still help. We deliver tables and chairs to venues, homes, basements, and more. Plan your event and lets get this party started.